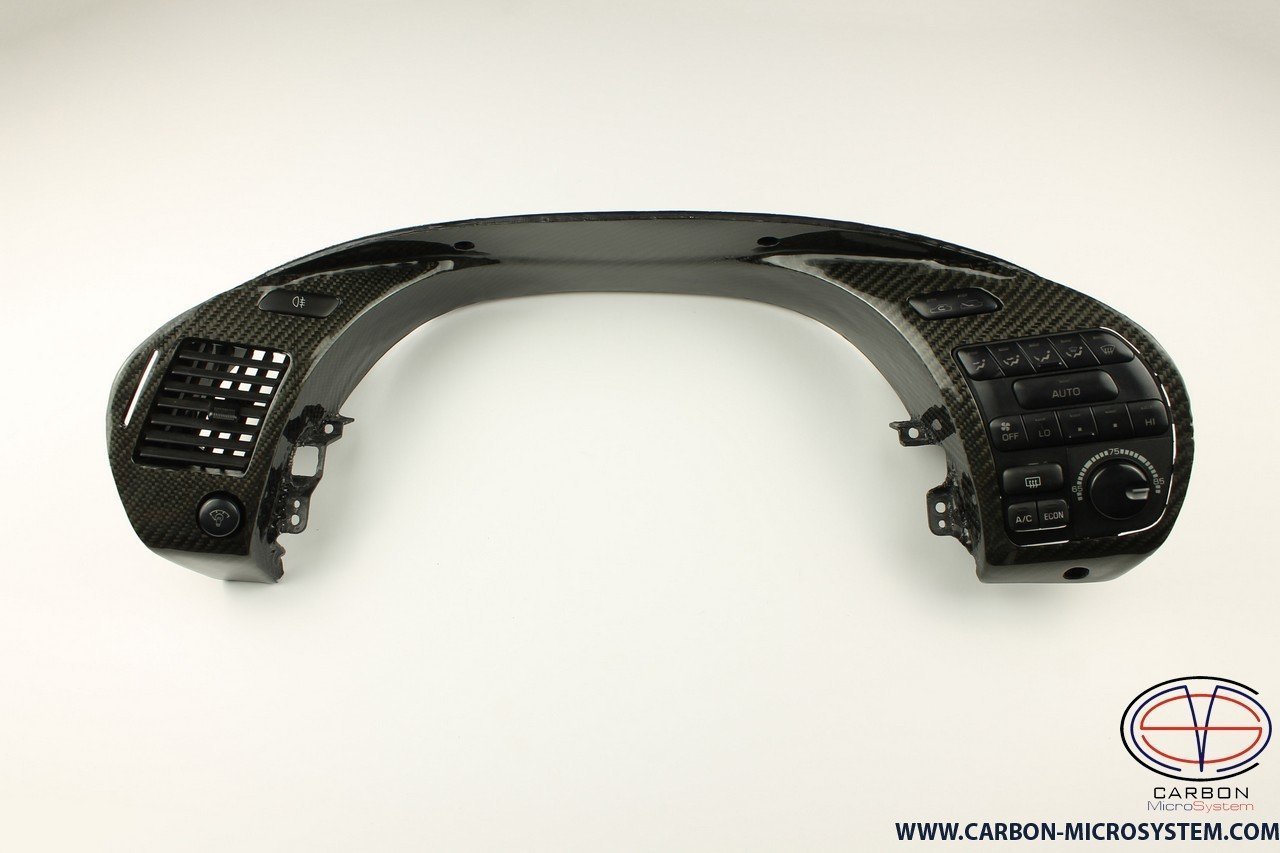 Carbon fiber gauge cluster trim (LHD) for Toyota Celica ST18
SKU 2018-18
Product Details
Carbon fiber gauge cluster trim (LHD) for Toyota Celica ST182, ST183, ST185, CS, RC

These parts are made by laminating, we bring real carbon fiber on original parts.
Production time for this item is 4-6 weeks

The item comes without a heating control unit.

-Triple coating of high-performance two-pack acrylic urethane clearcoat. Glossy surface is already waxed to the most shiny appearance
-Handmade, minimal motive variation of carbon fiber is possible
_______________________________________
We can make any parts for any car

.

You send me by email

a list of parts and their photos and we will give you the exact price

Mail - info@carbon-microsystem.com

Then you send us your original parts +

Prepayment 30%
The manufacturing will take about 1 month, perhaps sooner.
Save this product for later