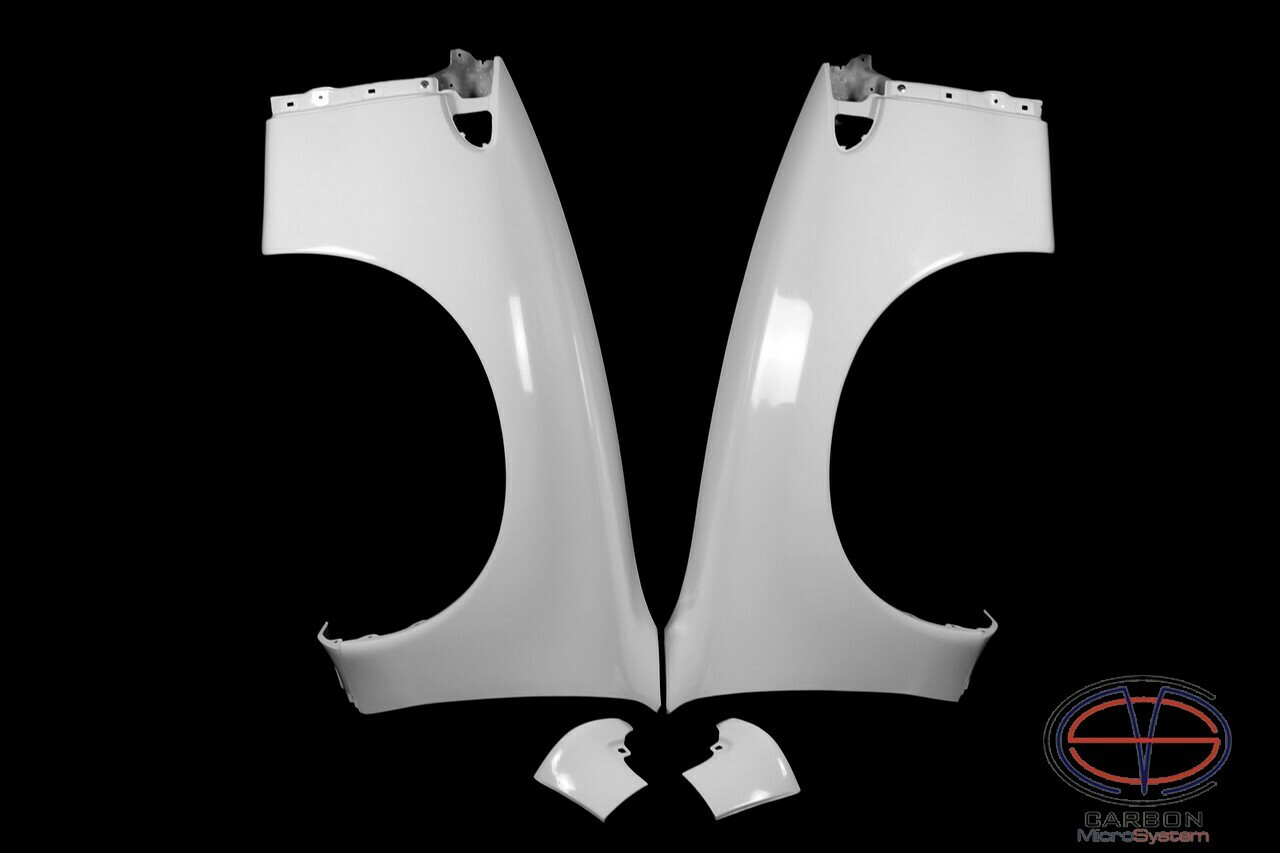 Front fenders for Toyota Celica ST18 from Fiberglass (wide body)
2020-25
Product Details
Front fenders from Fiberglass (wide body) for Toyota Celica ST182, ST183, ST185, CS, RC
The production time is 0-6 weeks.
- Price for both fenders
- We make holes for turn signals only by prior arrangement.

- Triangles included
- Brand New, high quality
- Made of Fiberglass
- It has a gelcoat surface, so it needs priming and painting.
- Very light weight parts
- Installation requires special experience.
Save this product for later