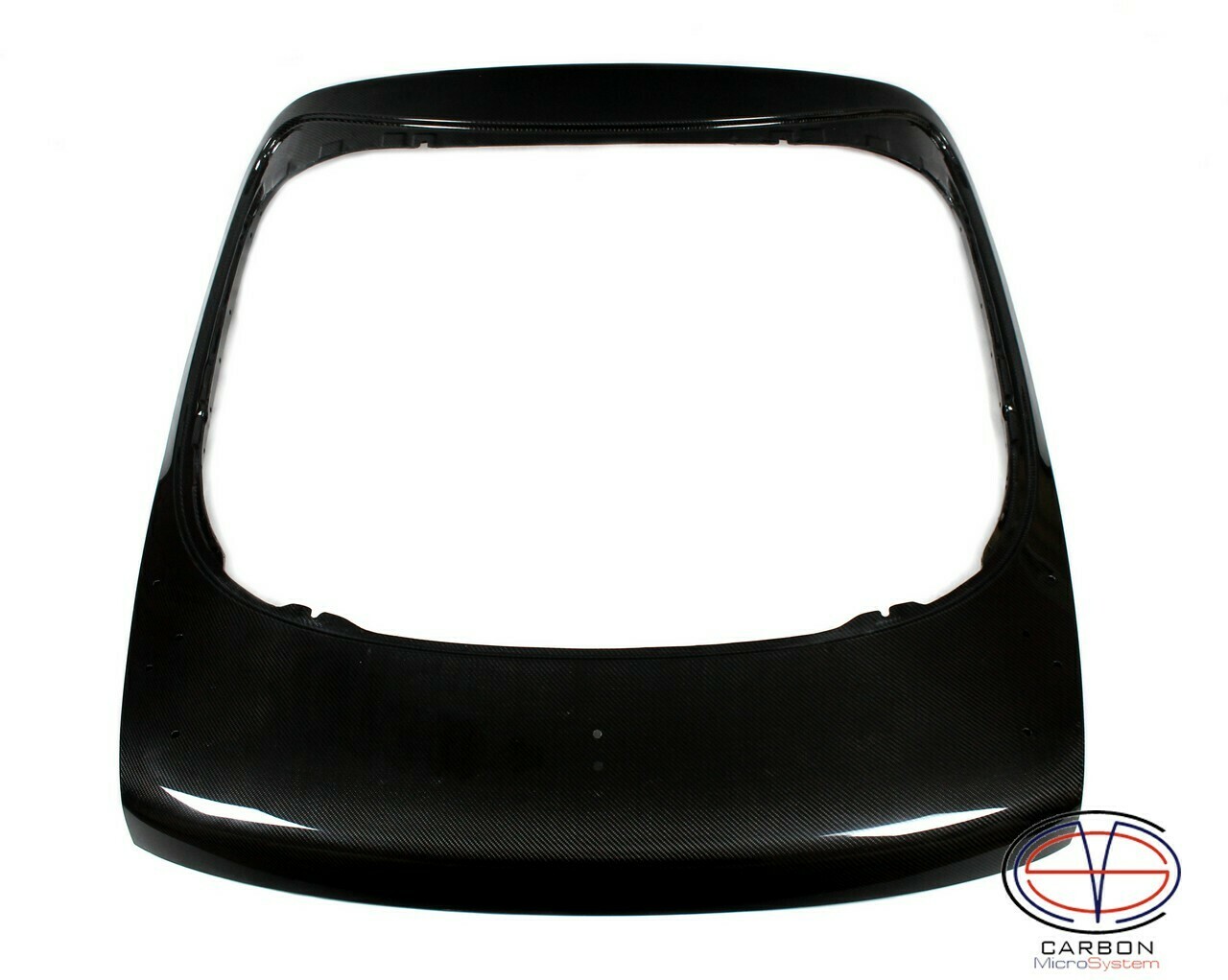 Rear Hatch from Carbon Fiber for TOYOTA Celica St18
SKU 2019-36
Product Details
We make this item only by pre order. The production time is 4-8 weeks.
!!!Please before ordering, specify price shipping!!!
info@carbon-microsystem.com
Due to the large size, shipping to some countries is not possible.
Carbon Fiber Rear Hatch for Toyota Celica ST18
- Brand New, High quality
- Made from Real Carbon 2x2 Twill and High Quality Epoxy Resin
- Triple coating of high-performance two-pack acrylic urethane clear coat. Glossy surface is already waxed to the most shiny appearance
- Very light weight parts (3kg)
- UV protection to avoid whitening or yellowing effect, will remain highly glossy finish over years of use even under heavy sunshine of outdoor parking
- Bolts and nuts of stainless steel.
- All parts are handmade, so in rare cases, minimal variation of the carbon pattern is possible
- Installation requires special experience.
_________________________________________________________________________________
How we Ship
- Item is in stock in our warehouse and is ready for dispatch. If the parts are not in stock, then production takes no more than 10 working day.
- All parts are packed in bubble wrap and cardboard boxes.
- After receiving the payment, it takes 3 to 10 business days to prepare your order. If you have not received confirmation of the shipped order, then do not worry, write to us and we will inform you of the status of your order.
- For EU Customer: After shipment, it usually takes 3 to 6 business days for delivery.
- For Non-EU Customer: After shipment, it usually takes 5 to 15 business days for delivery. For more information about the time and delivery methods, write to us by e-mail, and we will give you a detailed answer.
- International buyers are to supply a contact phone number upon purchase. This is required for the courier
_________________________________________________________________________________
Return
We are accept 30 days return once the item is not damaged and send back to us. Shipping fees will be covered by buyer. Every time please contact us to avoid any problems before start return process.
Save this product for later