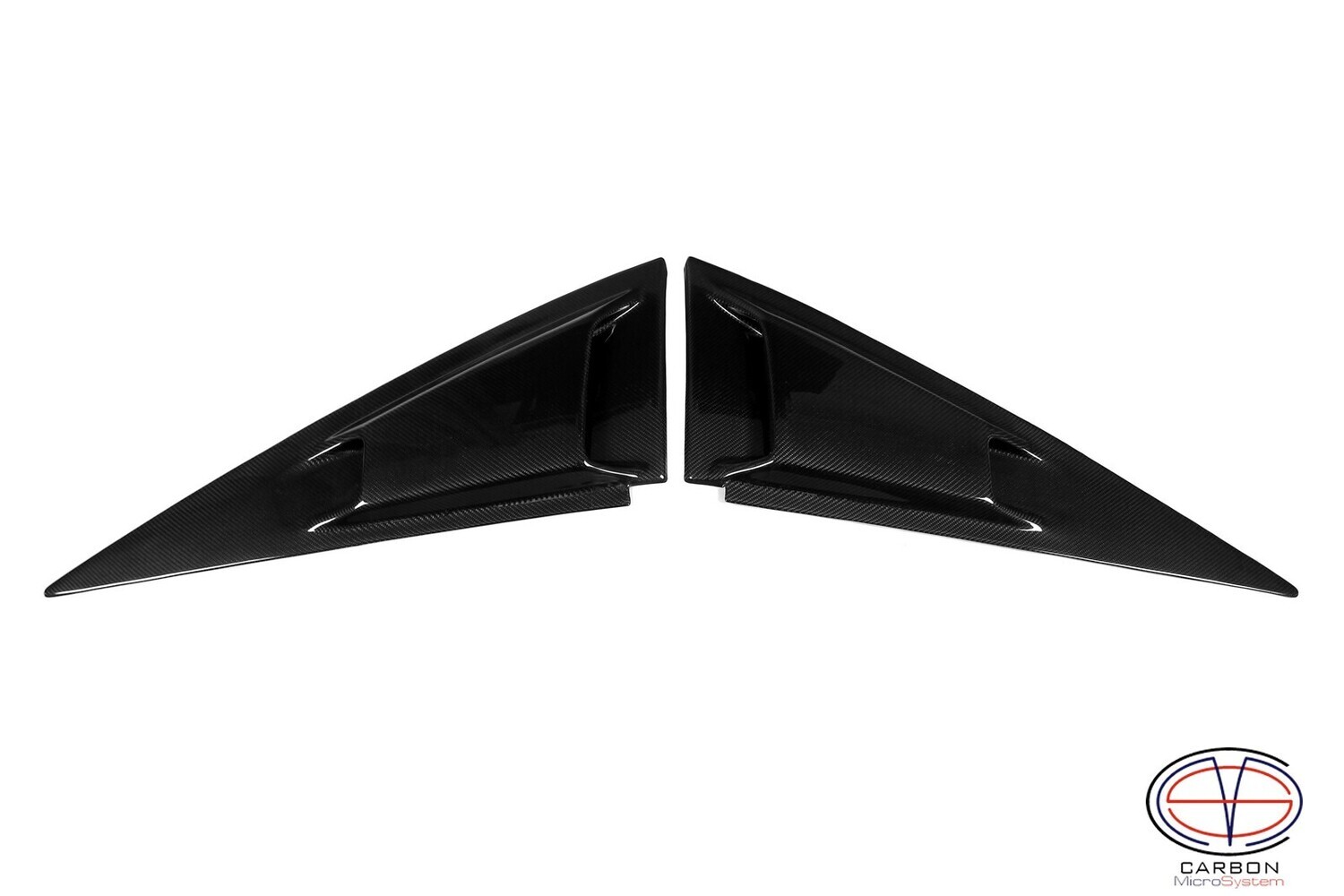 Rear Lower Quarter Window panel BARS2FAST from Сarbon fiber for TOYOTA Celica T23
2022-04
Product Details
Carbon Fiber Rear Lower Quarter Window panel BARS2FAST for TOYOTA Celica T23

The production time is 0-4 weeks.

- Brand New, High quality
- Made from Real Carbon 2x2 Twill and High Quality Epoxy Resin
- Triple coating of high-performance two-pack acrylic urethane clear coat. Glossy surface is already waxed to the most shiny appearance
- Very light weight parts
- UV protection to avoid whitening or yellowing effect, will remain highly glossy finish over years of use even under heavy sunshine of outdoor parking
- Easy installation
- All parts are handmade, so in rare cases, minimal variation of the carbon pattern is possible
- To install, use double sided tape! Scotch! Or professional glass glue. (glue not included)
_________________________________________________________________________________
How to install carbon fiber Rear Lower Quarter Window panels

- use some mild alcohol surface cleaner to wipe down the upper frame area of the window;
- mark the position for fastening of the panels;
- remove the non-adhesive strip to expose adhesive;
- fit the panel exactly to the marked area;
- apply some force but strong and short enough to depress the deflector over its entire length
NOTE: It is recommended to perform the work at temperature more than 10 degrees. Avoid using car polishes and abrasives agents.
In case the proper installation process in ensured, Carbon Microsystem provides a service long life guarantee.
Save this product for later